Can Beetroot Juice Really Lower High Blood Pressure?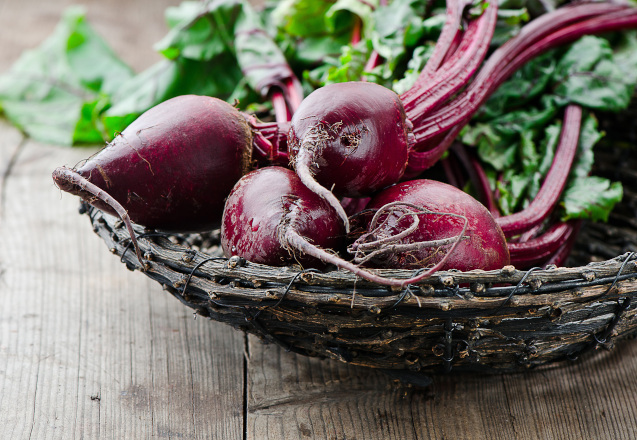 High blood pressure (hypertension) is a health risk that's difficult to spot as its symptoms are not easily noticeable. It's often caused by a high-sodium diet which leads to the increase of blood volume. When hypertension is left uncontrolled, it can lead to heart attack, stroke, and other cardiovascular diseases.
This is why it is important to have a healthy lifestyle to prevent and control this condition, especially because your blood pressure generally rises as you age. Cutting back on sodium and eating plenty of fruits and vegetables help in balancing your blood pressure.
One of the recommended foods to take is the juice of this root vegetable: beetroot!
Now beetroot would hardly be on anyone's list of favorite vegetables. But there's a reason to give this root vegetable a serious look: Not only does it come loaded with antioxidants and phytochemicals to give your body a health boost, particularly in the colder months, a study has shown that its juice significantly lowers high blood pressure. Let's take a closer look.
Benefits of Beetroot Juice to Hypertension
According to the research, people with hypertension significantly reduced their blood pressure after drinking a cup of beetroot juice every day for four weeks. It's also noted that there were already positive effects shown within 24 hours of having the juice. By the end of the study, the participants had an average drop in blood pressure of around 8/4 millimeters of mercury (mm Hg). The researchers suggested that the beetroot's high levels of inorganic nitrate caused a reduction in blood pressure.
Based on another study, nitric oxide is a strong chemical that causes your blood vessels to relax which leads to the improvement of blood flow to your organs, muscles, and heart. This chemical also improves your ability and duration to exercise.
Beetroot Juice Recipe to Try
Ingredients:
1 small red beetroot
1 large apple
2 celery stalks
1-2 carrots
1/2 lemon
1/2 inch Ginger, peeled
Directions:
Wash all vegetables and fruits in running water.
Peel and cut beetroot, apple (cored), and carrots into long pieces.
Cut celery into long pieces.
Process all ingredients except lemon through a juicer.
Squeeze the lemon into the prepared juice. Stir well then pour into serving glass. Drink immediately.